Friends of Osprey Junction Trailhead
"We are producing brief 3-4 minute videos for two program topics that are posted on our YouTube channel."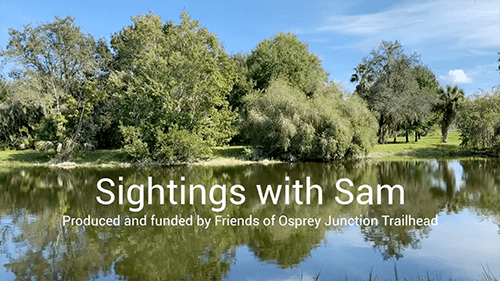 "Sightings with Sam"
are videos with Sam Wright, County Parks staff person at Osprey Junction Trailhead Park. Sam covers happenings on the park grounds that involve plants and wildlife. He also covers progress on his plans for habitat restoration that removes non-native plants and helps restore native plants in the 10-acre park.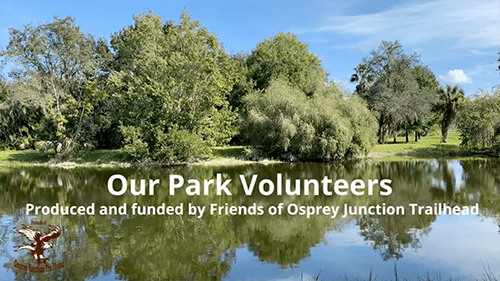 "Our Park Volunteers"
are videos that feature volunteers working on a variety of projects at Osprey Junction Trailhead Park. Projects include volunteer work inside the Visitor Center and outside on the park grounds with our Gardening, Bicycle and Art in the Park programs. Volunteers are the key to our success!
Videos & Webinars now available.