Sponsorship Opportunities
We have two types of sponsorship opportunities at Osprey Junction Trailhead Park. These limited sponsorship opportunities are being offered on a first-come basis. Sponsorships may be requested by an individual, a group of individuals, a club, or a business.
Shelter with picnic table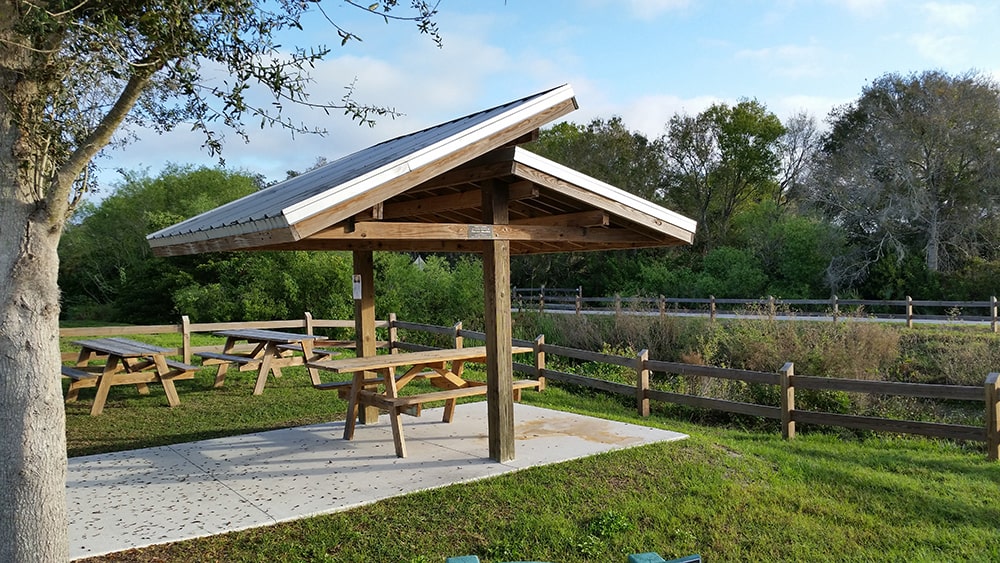 There were three new shelters with picnic tables installed in 2022 as part of the Park Improvements Project, done by Sarasota County Parks, Recreation, and Natural Resources. We have been approved to have one as a sponsorship donation opportunity that will directly benefit us and help fund our programs, projects, and events at the park. See typical shelter above. This shelter has a view of the north pond at the park. See the site plan drawing below with a circle around the designated shelter. A donor recognition plaque will be installed on the shelter.
Sponsorship for this shelter with a picnic table is $15,000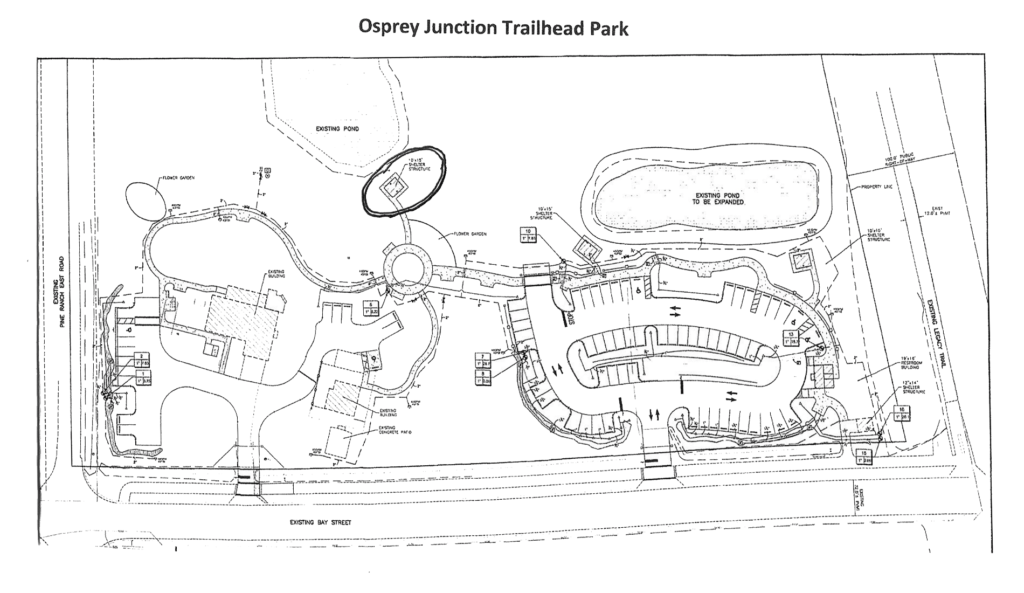 Educational Audio Posts at Gardens
We are also installing solar-powered audio posts at each of the four demonstration gardens to support our public education goal. The audio posts will have English and Spanish educational recordings at the push of a button. See sample audio post below. The sponsor may choose a specific garden and the sponsorship donation will help fund the garden. Donor recognition will be on the audio post.
Sponsorship for an audio post is $2,500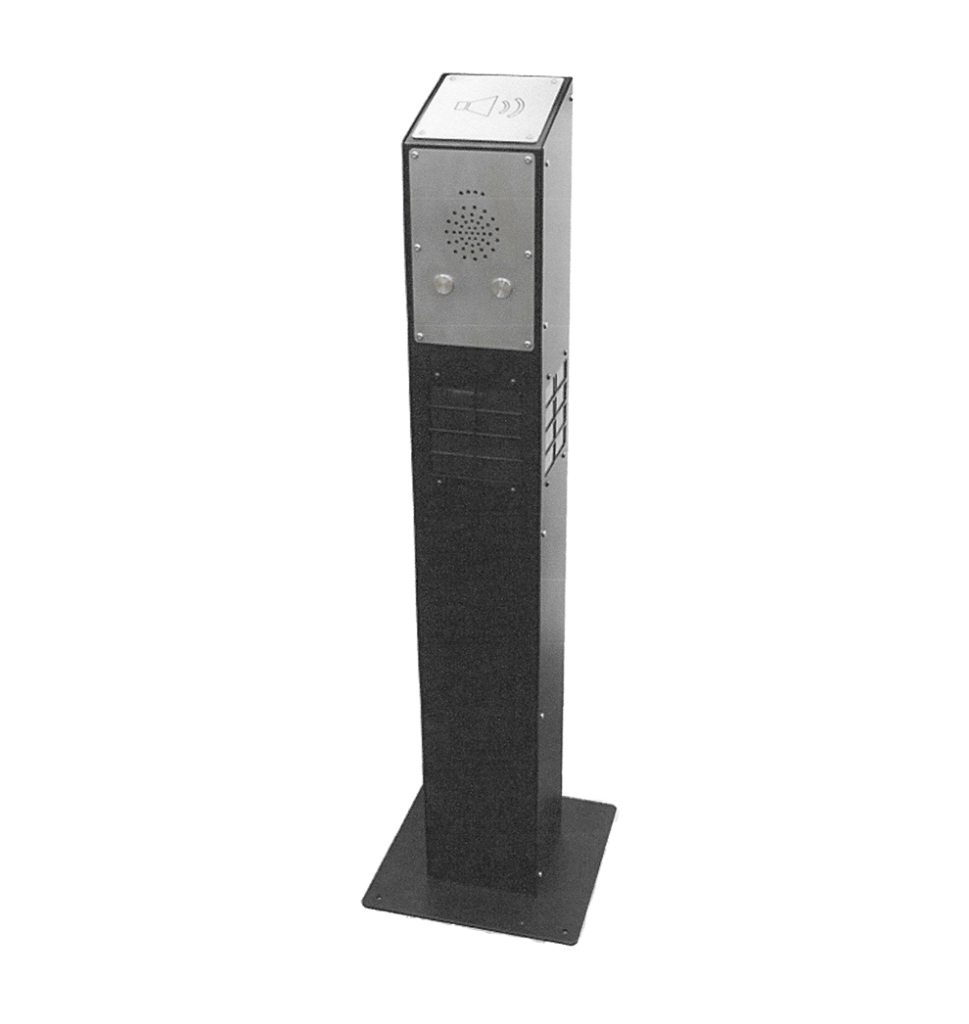 To request a sponsorship or for more information